EMPLOYMENT
Want to inspire hope, create memories and help others celebrate life? Put your talent where your heart is and join us in bringing joy into the lives of children battling life-threatening illnesses. Please see the current job openings below.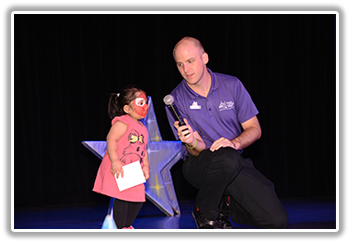 Apply

There are four ways to apply for a position. You may:
Submit your application online by clicking on the employment opportunity title and completing the online form.
Email your resume and cover letter to jobs@gktw.org.
Fax your cover letter and resume to 888-768-6789.
Download our Employment Application and send the completed application with your resume and cover letter to:
Give Kids The World Village
Attn: Human Resources Department
210 S. Bass Road
Kissimmee, FL 34746
Give Kids The World Village is an equal opportunity employer and a drug-free workplace. We have a zero-tolerance policy for sexual harassment and sexual abuse. All employees must successfully pass pre-employment and ongoing background checks.

Employment F.A.Q.
Please read our Employment Frequently Asked Questions for more information on our hiring process.
If you need further assistance, you may contact the Human Resources Department at Give Kids The World Village by calling 407-396-1114 Ext. 4218 or by emailing jobs@gktw.org.