PARTNERSHIPS
Whether you are part of a company, social group, or organization, we will work with you to foster a mutually beneficial relationship.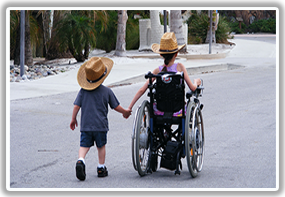 Become a Partner
There are many different ways to create the happiness that inspires hope. Be a part of our story, contact us today.
Cause Marketing Partnerships
Let's create a win-win-win partnership for you, your company and our families with a targeted promotion that generates awareness, community goodwill and monetary support for the Village.

Employee Engagement
Ask your department, office, employees or company to support the Village. Here are some ideas to get you started.
Corporate Social Responsibility
Energize and motivate your team with a team-building or volunteer experience at Give Kids The World Village. The Village is one of the largest single-site volunteer operations in the United States. We can accommodate volunteer groups of any size - from 20 to 1,400!

Workplace Giving
For campaigns that include giving choices from America's Charities, encourage your employees to choose GKTW Village from the Children's 1st category (ID#11874). Federal employees can contribute in the Combined Federal Campaign. If your company has other programs, such as the United Way, encourage them to write "Give Kids The World" on the pledge card's donor option line.
Matching Gifts
By matching your employees' gifts dollar-for-dollar, you will support their individual charity interests and double their support for the Village.