WELCOME!
Dear Families,
After a 10-month closure due to COVID-19, Give Kids The World Village has reopened! We are thrilled to continue our 35-year legacy of spreading joy and creating the happiness that inspires hope by providing wish families with magical weeklong stays at our whimsical 89-acre nonprofit resort. From accommodations in our storybook villas, accessible attractions and nightly entertainment, to the fun and excitement of the area theme parks, our goal is to provide families with endless opportunities to laugh, play, and create unforgettable memories together.
With safety as our number one priority, we worked with the safety experts at Walt Disney World Resort as well as the infectious disease specialists at Nemours Children's Hospital led by Dr. Kenneth Alexander to develop a comprehensive COVID-19 safety plan, which has been strictly enforced at the Village since last March. Temperature taking, mandatory mask wearing, social distancing and enhanced sanitation serve as the foundation of this plan.
Please click here to view a video highlighting our enhanced safety protocols; you can also view a detailed list of our new safety protocols here.
We are overjoyed by the opportunity to welcome families back to our beloved Village, and hope to see you sometime soon! If you have any questions about an upcoming trip, please contact your wish granting organization.
With love,
Pamela Landwirth
Give Kids The World Village CEO & President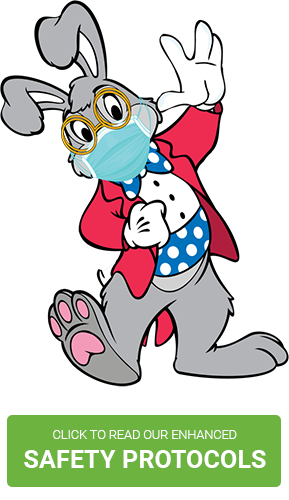 Welcome
We cannot wait for you to arrive at Give Kids The World Village for your exciting week of fun, smiles and happy memories!
We hope this website helps you get ready for a magical week in Central Florida. Our team is here to ensure you have the best week at Give Kids The World! We are happy to help your family plan your trip in order to maximize your time in Orlando.
We'd also love to know if you are celebrating something special during your visit--perhaps a birthday, anniversary or the end of medical treatment. Let us know how we can help you celebrate! As you're planning, feel free to call us at 1-800-995-KIDS or shoot us an email at myvacation@gktw.org.
We look forward to welcoming you to our special Village!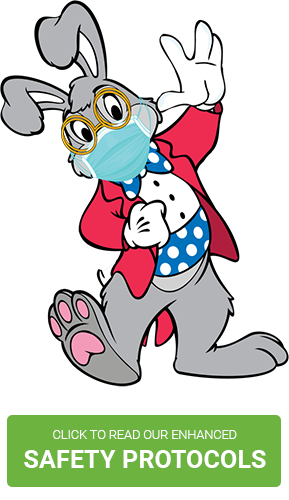 The Village App
Before you arrive, download our app! The app provides virtually all of the information from our Village Guide, but conveniently on your iPhone or Android device.
Download the app from the iTunes store or Google Play store. Once downloaded, just enter "GKTW" as the hotel code and learn about everything you need to know for your vacation.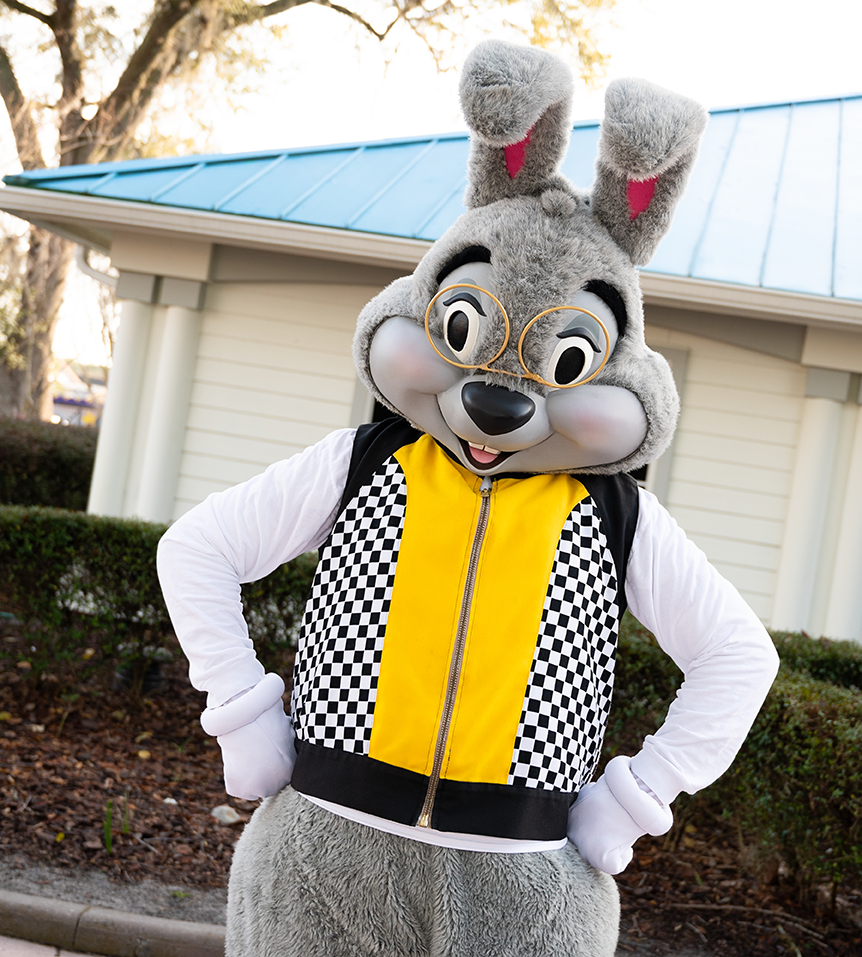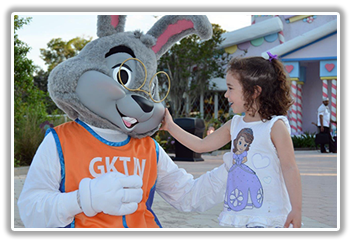 Personalize Your Trip
Hey everybody! I'm Mayor Clayton and it's my job to be sure that you have a great time at Give Kids The World.
I'm a busy guy, but I'd love to hear from you before you arrive! Wish kids, ask your parents to help you send me an email with a list of your favorite things. You know…like what's your favorite color? Food? Candy? Ice cream flavor? Sports team? I want to make sure that your trip is extra special!
Email my friends at myvacation@gktw.org and they'll be sure to get the message to me. Oh, and you want to know my favorite ice cream flavor? Carrot, of course! Especially at breakfast time! See ya on the Avenue!