MEDICAL INFORMATION
Although we do not have medical staff on-site at Give Kids The World Village, there are numerous medical options and facilities available to our families.
A list of area hospitals and clinics can be found in the Village App.  You may contact the Manager On Duty or Guest Services for more information at ext. 4322.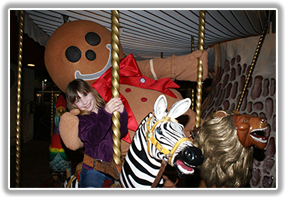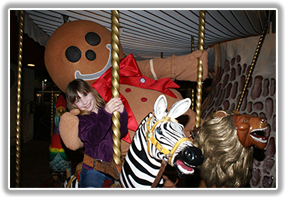 Doctors
If you need a doctor but the situation is not serious enough to call 911, please call Guest Services at ext. 4322 for a referral.
Medical Assistance in Theme Parks
Each theme park has at least one first aid station. Any park employee can provide directions to the nearest station. At the station, you may take a few moments to rest.
Allergies & Dietary Requirements
Our food and beverage teams are more than willing to assist with any special dining requests. Nothing's too hard for them—french fries for breakfast; gluten free options; pureed food options—they can do it all! If anyone in your family has specific dietary requests, please reach out to us at dreammakers@gktw.org. We will share details on our menu items and what resources you will have available during your stay.
For a complete listing of these and other services, please install the Village App.