25 Volunteers Receive Presidential Award for Service to Give Kids The World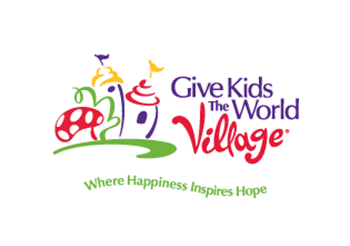 Feb 28th, 2019 [Kissimmee, FL]
Give Kids The World Village announced this week that 25 of its volunteers will receive the prestigious President's Volunteer Service Award for their work supporting the Village and the children it serves.
The recipients have each logged at least 4,000 hours volunteering at Give Kids The World. That's the equivalent of working 500, eight-hour days.
The volunteers fill a host of shifts at the Kissimmee-based nonprofit resort for critically ill children and their families. They greet Village guests when they arrive at Orlando International Airport, they operate Village rides and venues, and they help serve meals.
Many are fixtures at the Village, smiling faces always ready to go out of their way to make a family's stay special.
Volunteers are crucial to the operation of Give Kids The World Village. Last year, volunteers donated more than 324,000 hours of service.
"Our dedicated volunteers are really the heartbeat of the Village," said Give Kids The World President and CEO Pamela Landwirth. "They do so much to care for our visiting families. We simply could not function without them. We're delighted so many have been recognized with this wonderful award."
The President's Volunteer Service Award (PVSA) is an initiative of the Corporation for National and Community Service and is administered by Points of Light. The PVSA was started by the President's Council on Service and Civic Participation in 2003 as a way to thank and honor Americans who, by example, inspired others to engage in volunteer service.
Recipients of the award receive a personalized certificate, a pin, a medallion or coin, and a congratulatory letter from the president of the United States. Give Kids The World Village will honor its award winners - listed on page two of this release - at a private ceremony on April 17.
---
About Give Kids the World Village
Give Kids The World Village is an 89-acre, nonprofit resort built exclusively to serve critically-ill children and their families. Children visiting Central Florida on their "wish trips," stay with their families at Give Kids The World's storybook Village for week-long, dream vacations. Give Kids The World provides meals, transportation, nightly entertainment, and complimentary passes to Orlando's world-famous theme parks and other attractions. There is never any charge to visiting families, and no child is ever turned away. Since 1986, Give Kids The World Village has served more than 188,000 children and families from all 50 states and 77 countries. GKTW is four-star rated by Charity Navigator, with more than 90 cents of every dollar it spends going to program services.
For more information, contact Give Kids The World Village Public Relations manager, Cindy Elliott.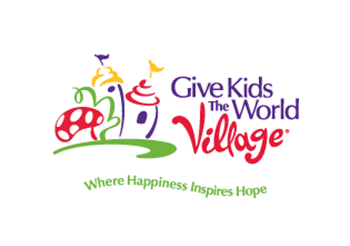 Media Contact
Cindy Elliott
Public Relations
562.896.1177
CindyE@gktw.org
---

Download PDF