GKTW Debuts Relaxation Spa For Wish Parents, Adult Family Members and Caregivers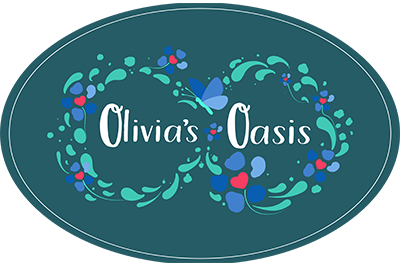 Mar 21st, 2023 [Kissimmee, FL]
Underscoring its commitment to create magical experiences and unforgettable memories for every member of the family, Give Kids The World Village (GKTW) has announced the opening of Olivia's Oasis – a relaxation spa dedicated exclusively to wish parents, adult family members and caregivers. The venue marks another milestone in the storied history of the Village, an 89-acre, whimsical nonprofit resort in Central Florida that provides critically ill children and their families from around the world with life-changing week-long wish vacations at no cost. A grand opening celebration open to media, wish families and donors will take place on Wednesday, April 12, at 9:00 a.m., offering a first glimpse at the spa.
Designed to provide caregivers with a respite from the stress of caring for a critically ill child, Olivia's Oasis will immerse guests in a tranquil ambience featuring seven unique quiet spaces for relaxation and reflection. Each space will offer state-of-the-art amenities including SolaJet® Dry-Hydrotherapy tables and chairs, providing spa-quality massages at the touch of a button; therapy loungers; aromatherapy utilizing soothing essential oils; chromotherapy: ambient colored lighting to promote a sense of calm; a hydration station; and more.
Olivia's Oasis will be open seven days a week, 365 days a year, and will be staffed entirely by caring and compassionate volunteers. "Olivia's Oasis is for the fearless grown-ups trying hard to keep the faith…a place to rejuvenate the spirit so these beautiful parents can continue to be there for their children. As the flight attendants always say, you must put on your own oxygen mask before you can help others," says Angie Patrick, whose daughter, Olivia, is the spa's namesake. During her long battle with medulloblastoma, Olivia visited the Village on her wish trip with Angie and dad, Joe Wampler, and returned several times as part of the Welcome Back Family program. Sadly, Olivia passed away in 2021 at the age of 17.
As the one-year anniversary of Olivia's passing approached, destiny brought the Wamplers back to the Village. Unaware of the family's connection to GKTW, a colleague in the massage industry reached out to see if Angie could help source equipment for a new relaxation spa underway at the Village. The serendipitous connection inspired Angie to rally a team of massage equipment manufacturers led by
SolaJet® to make Olivia's Oasis possible. In addition to funding from a private donor, other supporters include Infinity Massage Chairs; Scrip Companies; Core Products; Benefect; Harmony Salt; Oakworks, Inc.; Himalayan Secrets; Hand & Stone; and Amy Perrault. "SolaJet® is committed to fulfilling its company mission to "help make the world feel better" by commercializing the very best massage-like experience internationally and to expand its "Human Kind" program which makes Dry-Hydrotherapy systems available to those with limited resources and are challenged with need. We celebrate the opportunity to play a small part in helping to support GKTW in its like-minded mission of touching lives in a significant way," said SolaJet® Technology Founder Todd Howe.
"We appreciate the support of all of the wonderful in-kind donors who are working together to make Olivia's Oasis a very special place for wish parents and caregivers," said GKTW President & CEO Pamela Landwirth.
Olivia's Oasis is one of many new projects at GKTW. The Village recently completely re-imagined its iconic star experience into a highly interactive encounter featuring cutting-edge animation, fully integrated audio in four languages and charming new characters; all of the accessible arcade games have been refreshed in Amberville; and Mayor Clayton's WonderLab, an immersive STEAM learning center with an emphasis on crafts and technology, will soon open, providing a focal point for creativity and exploration. Tours of all of the new amenities will be available on April 12.
One of less than 1% of all U.S. charities to receive Charity Navigator's highest rating 16 years in a row, GKTW is located at 210 S. Bass Road in Kissimmee, FL, 34746. For more information about the Village, to make a donation, or to inquire about volunteer opportunities, visit www.gktw.org.
---
About Give Kids the World Village
Give Kids The World Village is an 89-acre, nonprofit resort built exclusively to serve critically-ill children and their families. Children visiting Central Florida on their "wish trips," stay with their families at Give Kids The World's storybook Village for week-long, dream vacations. Give Kids The World provides meals, transportation, nightly entertainment, and complimentary passes to Orlando's world-famous theme parks and other attractions. There is never any charge to visiting families, and no child is ever turned away. Since 1986, Give Kids The World Village has served more than 188,000 children and families from all 50 states and 77 countries. GKTW is four-star rated by Charity Navigator, with more than 90 cents of every dollar it spends going to program services.
For more information, contact Give Kids The World Village Public Relations manager, Cindy Elliott.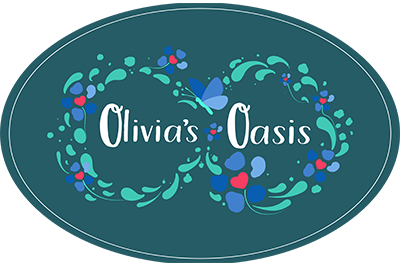 Media Contact
Cindy Elliott
Public Relations
562.896.1177
CindyE@gktw.org
---

Download PDF