AMBASSADOR PROGRAM
Thank you for your interest in Give Kids The World's Ambassador Family program.
Give Kids The World is seeking families who want to share our story and become Ambassadors of the Village. We know that no one can tell the story of the Village better than our alumni families – those who have experienced it firsthand.
We are honored that you would like to help us tell our story by sharing the special memories of your stay with our corporate partners, volunteers and your community.
Our Ambassador Families are often invited to GKTW fundraisers and special events in their communities as Guests of Honor. It makes a true difference to have local wish families attend events for Give Kids The World to help communicate who we are and what we do. It leaves a lasting impact on everyone who attends.
If you are interested in becoming a GKTW Ambassador Family, please email dream@gktw.org for more details.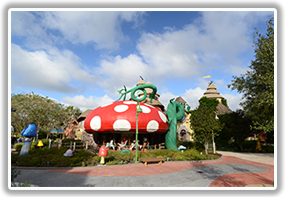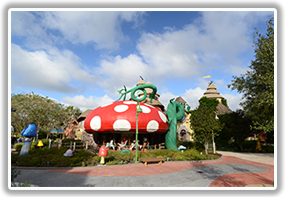 Ambassador Family Guidelines
By participating, please know that you will not be asked to pay for anything during any event you are invited to and that taking part is purely voluntary.


GKTW will never pressure your family to attend an event. If you are unavailable or not comfortable participating, we completely understand and respect your decision. Your family is our first priority!


Do share your personality and wish trip story! However, please refrain from sharing personal, religious or political beliefs. Give Kids The World welcomes families from around the world and all walks of life.


Do dress appropriately for your Ambassador event. Do wear comfortable clothing, but ensure it's family-friendly.


Do act appropriately and responsibly. Remember, you are representing Give Kids The World.


Most importantly, HAVE FUN!